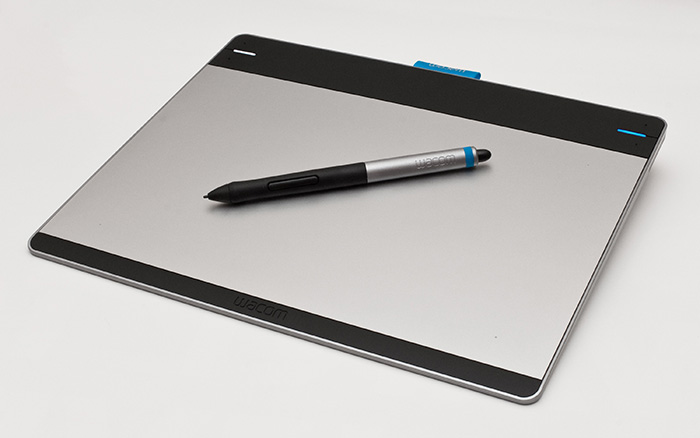 There's only so far you can get pushing pixels around a screen with a mouse, and there's similar limitations to a paintbrush (admittedly I'm no Da Vinci). What do you do when you want the best of both worlds when it comes to digital illustration? You scratch your head for a bit, ask around… then eventually, you get a Wacom Tablet (other brands available, of course).
I've always been fairly deft with a pen, pencil or brush. I've drawn since I could hold a pencil, and many years later this would evolve into studying graphic design. In recent years, I've gradually crept back towards my first love of illustration, often in the odd (rare, rather) moment of downtime between finishing one design project and starting the next. The abundance of contemporary illustrators knocking it out of the park in this particular field inspired me to see how my own drawing chops might fare after all this time.
There's too many of these incredible artists working to even attempt a shortlist, but what unites the ones whose work I find myself returning to time and time again is their fresh approach to colour, texture and geometry. Whilst charmed at how creative storytelling can be encapsulated in a single image, all too often I found myself stumped as to how these illustrators were marrying a hand-drawn aesthetic with the precision of digital design packages.
Through a process of experimentation, and some online detective work, I soon realised there was one vital piece of equipment missing from the toolbox – a drawing tablet.
I've plumped for the Intous Pen and Touch Medium. Aside from the ergonomic Apple-esque look of the tablet, the accompanying "pen" has a pressure-sensitive nib (1,024 levels apparently). The tablet itself even has a somewhat paper feel when you use it. First impressions in both Photoshop AND Illustrator are extremely positive. It definitely enables a level of expression that's simply unattainable with mouse clicks, with the luxury of a digital workflow. Or, as Wacom puts it "an artist's canvas without limits".
If you're thinking of taking the plunge I'd thoroughly recommend having a look at Kyle T Webster's photoshop brushes too. They are extremely well priced, and the guy is more-or-less the guru of creating authentic looking textures for use with drawing tablets.
Time to go and draw something.
Image credit: Medvedev
Intuos-M
www.kyletwebster.com